Some folks are hesitant to buy a Useless Machine kit because they don't know how to solder.  If you feel this way, you should check out the above video (link).  Brett W. is the Dad in this video and you can read about this and other great hacking over at his site, FightCube.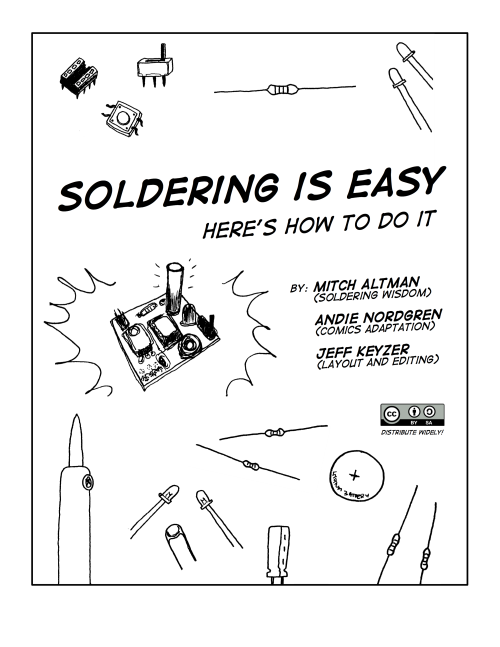 Learning how to solder is as easy as reading a comic book:  You can download a PDF of Soldering is Easy over at The Mighty Ohm.
The basic principles of soldering only takes a few minutes to learn.  And if I can do it, anyone can.
What are your thoughts, is five too young an age to be soldering?
Video via Hackaday, Comic via Makezine Blog.